Most of us don't pay enough attention to one of the most important aspects of our horses health, that being hoof care. Former president of the Southern Nevada Horseshoers Association, Shane Jacob and seasoned professional, John Jacob answer the most frequently asked questions about hoof care. These concepts if applied will positively affect your horses health.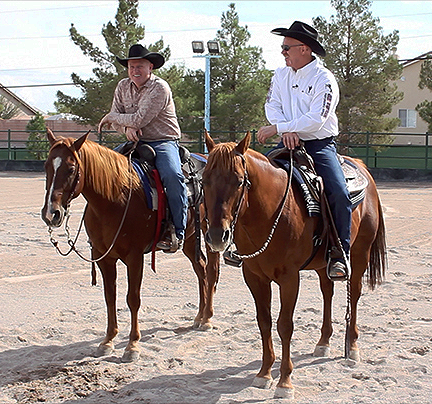 Click below to view FREE Introduction
Reviews
"Shane and John Jacob, being the professional farriers they are, have done an excellent job in addressing questions and concerns that most horse owners have. The videos are straight forward and concise. They are a great tool for Education."  –Lee Green CJF, Yucaipa, CA
"There is simply not enough valid information out there for horse owners regarding hoof care. This series is well done and includes easy to understand ideas that if applied, will benefit the equine and it's owner. We stress these concepts and others routinely with out equine clientele in our practice. Well Done!"  –Dayne M. Johnston DVM, Fort Collins, CO
"I just got back into the horse business after not having a horse or riding for 20 plus years. Hoof Care Simplified has given me the knowledge and tools to work with my 2 year old and my older horse as well. We are having great results. Thank you so much."  –Susan Brinkerhoff, Washington, UT
"Hey Shane, just letting you know that I enjoyed the video. I think you and your brother did a great job of making an entertaining and informative piece. Thanks!" –Karen Mell
Order Full Series Now!
Approximately 90 Minutes of Information and Entertainment.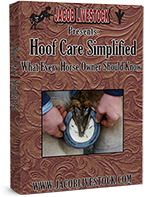 Order and View Online!
View Online Anytime


(Need a min. of 1MBPS constant download to view.)


$46.00

$46.00Add to cart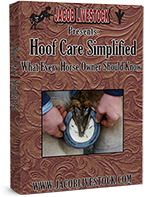 Order DVD (will be mailed to you)
$46.00

$46.00Add to cart

plus $3.95 Shipping and Handling
Sign up here to become an affiliate