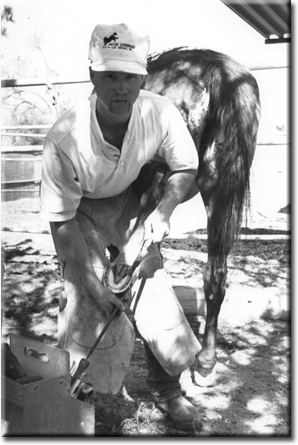 Every horse has a unique conformation and way of going, which requires a farrier with a wide range of experience and knowledge. Whether you have upper level show horses or weekend trail riding horses, you need a competent farrier to effectively shoe your animal.
I have been helping horses be comfortable and stay sound for more than two decades. I have served two terms as president of the Southern Nevada Horseshoers Association and have mentored several successful farriers.
If you need hoof care; we can handle it. We show up when scheduled and take care of business. Chronic lameness that requires precision changes or trimming the not so well behaved. The physiology is the same and we handle it all.
Call to discuss your horse 702-656-2344.