The fact is that most of us simply are not paying enough attention to one of the two most important parts of our horses health.....hoof care. We can do better for our horses. You can make a positive difference in your horses life. Hoofcare Simplified lays out the basic concepts in understandable terms. It's what every horse owner should know and a "must have" for your equine library.
Hoofcare Simplified is Approx. 90 minutes of entertainment and wisdom from over 50 combined years of real life experience by Shane and John Jacob. Real "horse sense" answers to the most frequently asked questions about hoof care.
For veteran horsemen and new owners alike! It's What Every Horse Owner Should Know.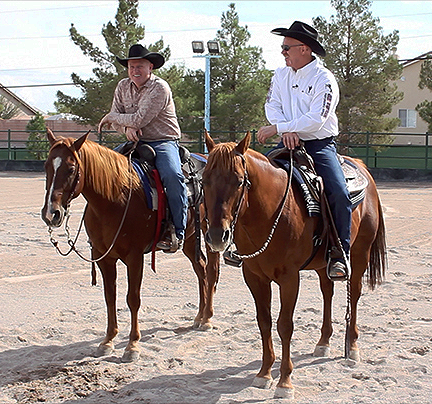 Shane and John Jacob, being the professional farriers they are, have done an excellent job in addressing questions and concerns that most horse owners have. The videos are straight forward and concise. They are a great tool for Education.
I just got back into the horse business after not having a horse or riding for 20 plus years. Hoof Care Simplified has given me the knowledge and tools to work with my 2 year old and my older horse as well. We are having great results. Thank you so much.
Hey Shane, just letting you know that I enjoyed the video. I think you and your brother did a great job of making an entertaining and informative piece. Thanks!